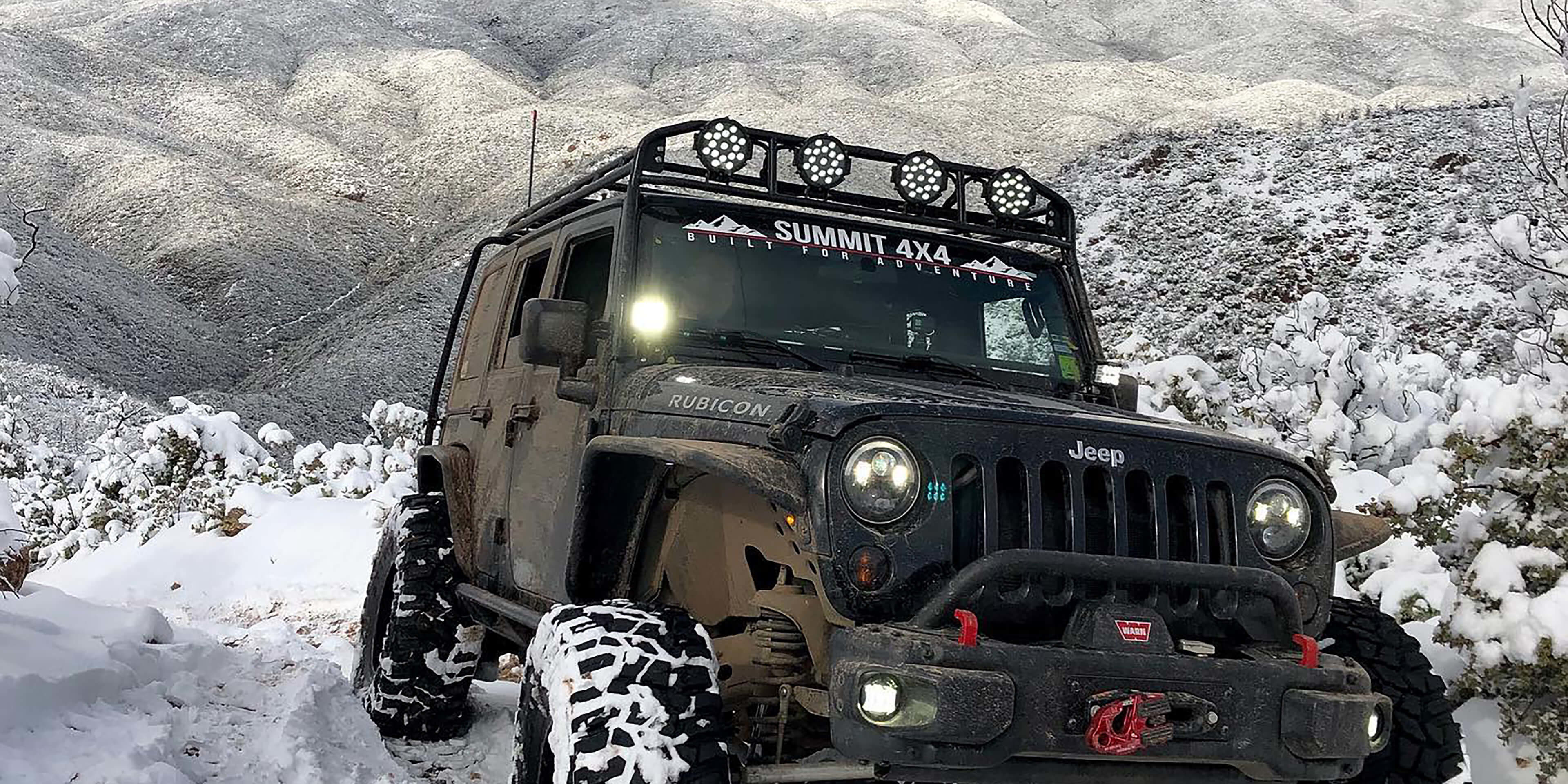 Offroad
Headlights are not just light. They
are

your ticket to adventure

!
Bright light is not only practical, it's a real must-have!
Not only on the road, especially off it. On gravel roads, in dense undergrowth and in the mud.
Who sees more, gets further!
With us you get headlights (ECE) and auxiliary lights, but also interior lighting and other lights in various sizes, strengths and designs.
Vehicle lighting is more than driving lights
Be honest, you prefer to drive your off-roader in rough terrain. But even if you're constantly on the lookout for the gnarliest climbs, searching for passages that require a high degree of entanglement or feel comfortable in the deepest water holes, you rarely have them right outside your door.
Whether it's a weekend trip to the low mountains, an extended tour through barren deserts or simply a visit to an off-road park, the way there is usually via normal roads, and on your own studs.
This is where the hour of bright headlights with road approval strikes. Even on an off-roader!
Model 8700 Evo 3
Bright, robust, durable, and with an unopposed design! Model 8700 Evolution 3 combines the best of the 8700 family!
These round 7-inchers are the epitome of the retrofit headlight. Since the first generation set the standard over 15 years ago, various improvements have been incorporated into the current design. As the Evo 3, this headlight now shows what is technically possible.
Bright low beam, wide-ranging high beam, uniform illumination, an integrated turn signal in the spectacular arrow design, parking light, daytime running light … What more could you want? What more do you need?
see Evo3
The banger for

PowerSports

!
Trail 6 is the buzzword for bright additional lighting, whether in the side-by-side, in the jeep or on the quad.
Visually, the hexagon of bright LEDs is reminiscent of the barrels of a minigun. And like rapid fire, light beams are shot onto the (non-existent) path. The exhaust does the rattling – that's offroad with all your senses!
Trail 6 is no show-off, however. It convinces with factual values:
2380 effective lumens
up to 24,200 cd (depending on the diffusing lens used)
adjustable brightness
change of the light image by means of supplied diffusing lenses
available as recessed or surface mounted version
optionally available with camera
Due to smart communication the Trail 6 can be used together with the headlight Evo 3 at the Jeep Wrangler as a light unit.
see Trail 6
Contact us – we are looking forward to you!
You want a quick and competent advice? Then just give us a call!
Phone
+49 40 303300-0
Or use our contact form.
Contact