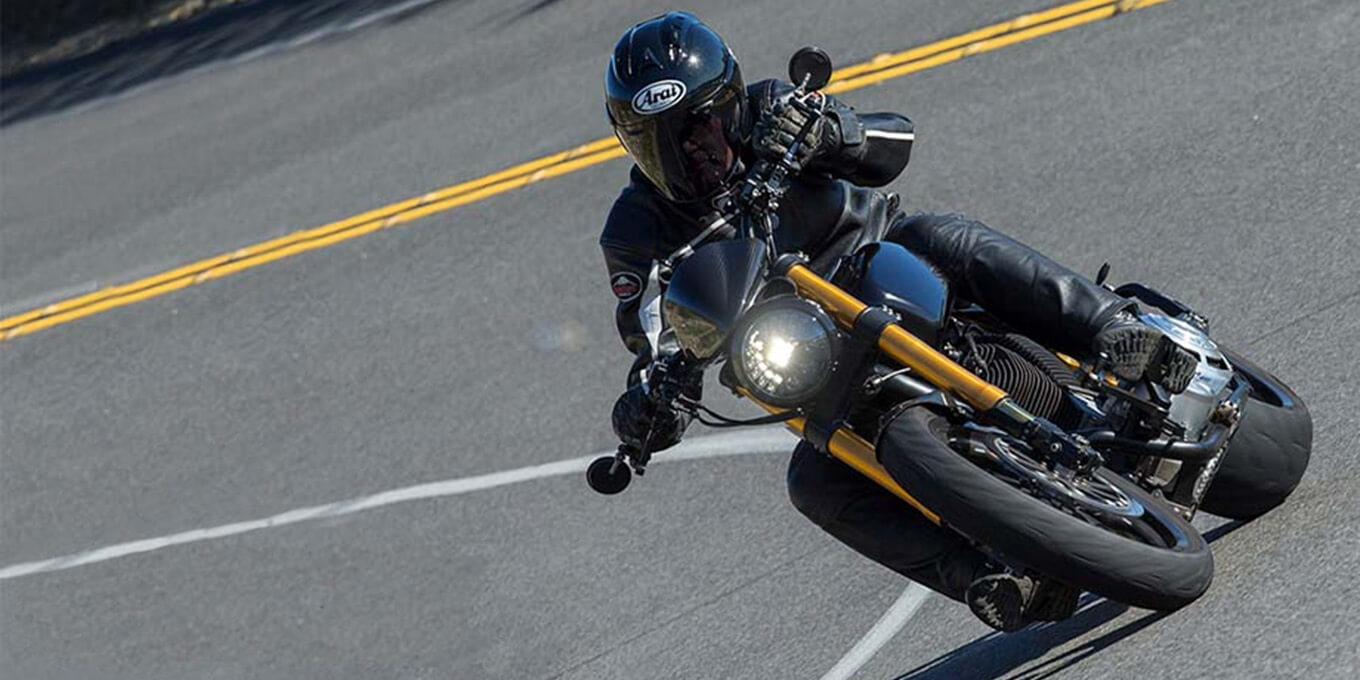 Pioneering – in the truest sense!
published on 6. April 2023
Adaptive cornering light, which adjusts the light cone to the direction of travel of the vehicle, is now almost old hat. This is true at least for cars. But what do drivers of motorbikes and scooters do?
Until now, they have unfortunately had to look into the dark. And this despite the fact that headlights on motorbikes are usually already cornering lights per se. Because here they are often not directed rigidly forwards, but follow the direction of the front wheel by being attached to the fork. Nevertheless, visibility is usually significantly limited here as well, since the usable light cone inside the bend is usually greatly shortened by the inclined position of motorbikes when cornering.
Additional light modules illuminate the inside of the bend
Headlamps of the Adaptive series have additional light modules that are automatically switched on depending on the inclination. The additional light cones are designed to illuminate the inside of the bend with bright driving light. So you'll never drive into the dark again!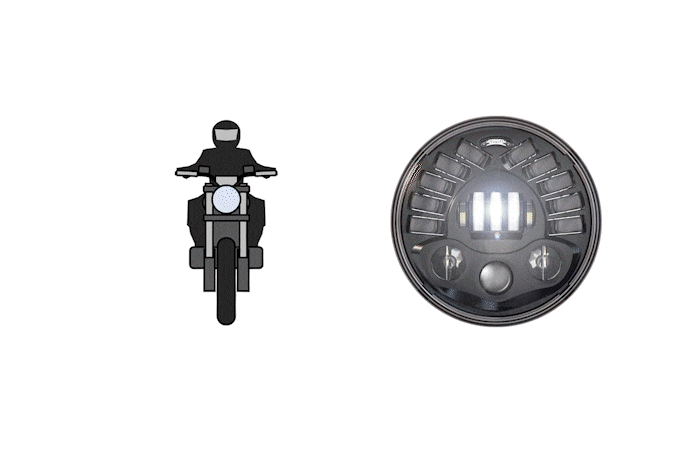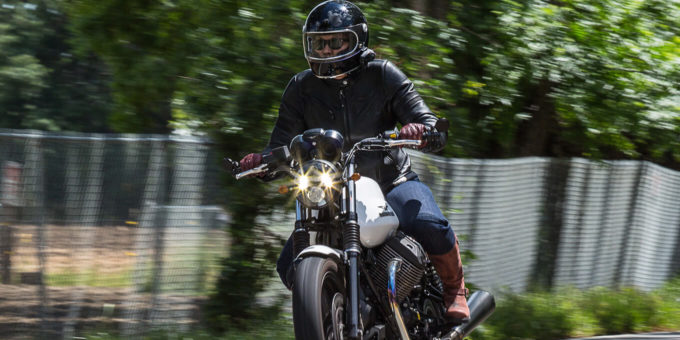 Features in brief:
Predictive technology for maximum safety
Sensor-controlled lane illumination in real time
Razor-sharp illumination of the road
Groundbreaking improvement in visibility and safety
Plug & play solution for most round 5.75 as well as 7-inch motorbike headlights (go to model check here)
Dual Burn™: High and low beam simultaneously for extra light output
ComfortLite™: Very homogeneous illumination of the road without spots
DOT- and ECE-compliant headlamp
Available in black and chrome
Your motorbike has no cornering light?
Now you can plug'n'play for more comfort and safety! J.W. Speaker has found a very elegant and highly efficient solution for this.
With the adaptive motorbike headlights of the Adaptive series, you are able to equip your motorbike with effective cornering lights. And you can do it plug'n'play, without much help or knowledge. All you have to do is swap your old 7-inch or 5 ¾-inch headlight for an Adaptive Series model. The headlamp takes care of the rest.