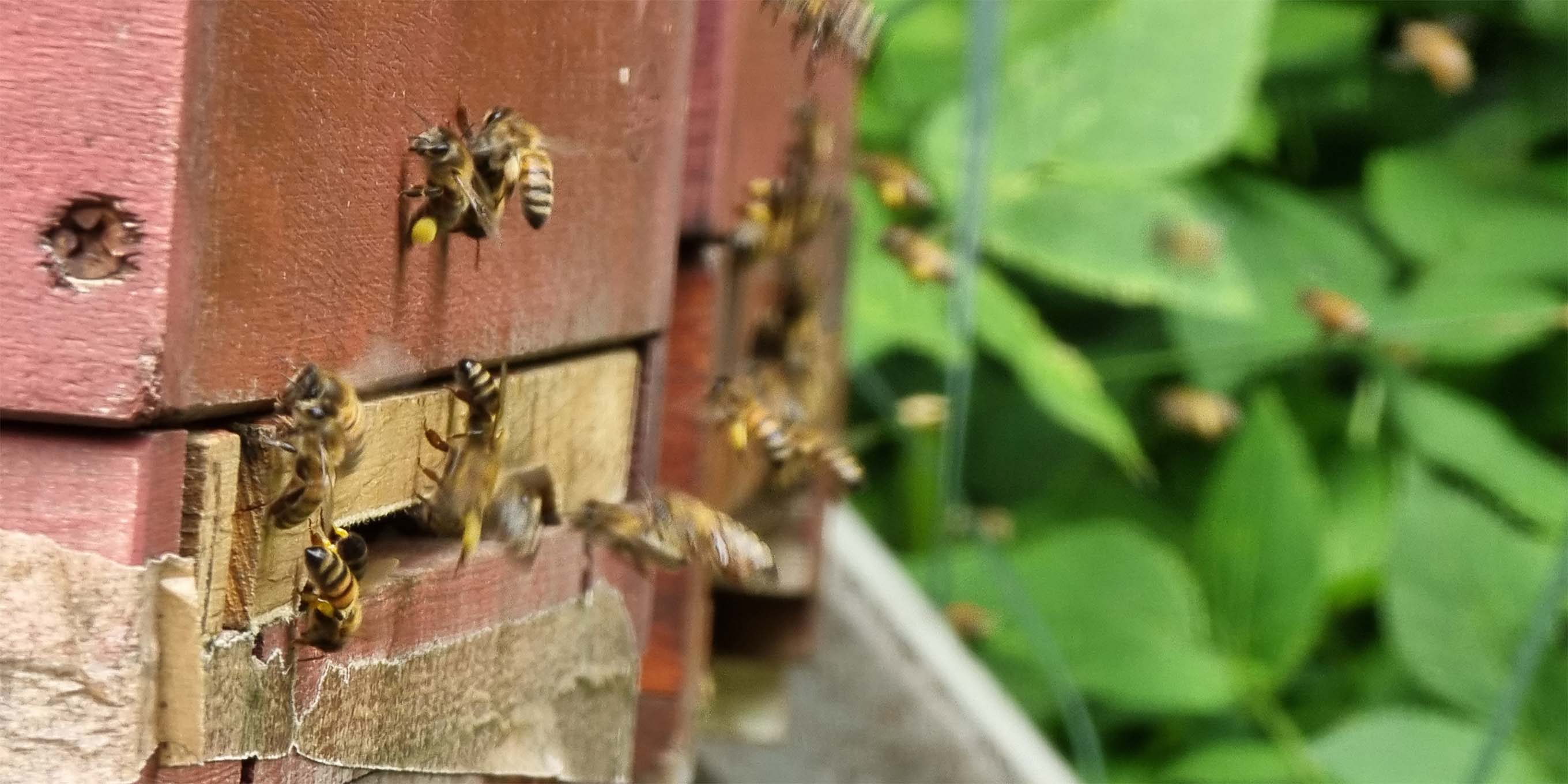 100,000 new colleagues!
published on 13. August 2021
We have massively expanded our workforce. As of today, over 100,000 hard workers are working on our behalf. They may not be crimping cables, mounting brackets or labelling boxes, but they are pollinating flowers and producing honey.
We commissioned a beekeeper to set up four bee colonies on our premises. An unused and somewhat overgrown space behind our car park was found as a location. Only a little bit of wilderness had to be cleared and a stand built, so that yesterday at dusk two of the four planned colonies could already be set up. Now the new arrivals are diligently and loudly buzzing around the area. And we are looking forward to the honey.